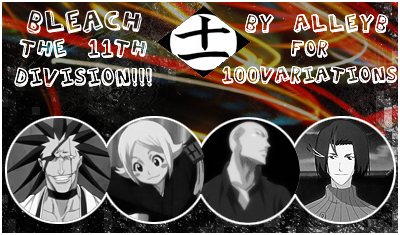 Fandom/Character/General: Bleach - The 11th Division
# of icons in post: 12
# of icons completed total: 12
Credits Anything would need to be credited is credited here!

Preview:



...

...

(
Collapse
)
If you take any, please remember to comment and credit
stardust_alley
! ♥
Like what you see? Wanna see the rest of the icons as they are completed?
Watch
stardust_alley
!!!